Get involved with these upcoming events and fundraise for Mind in Brighton and Hove
---
FUZZBOX PROMOTIONS GIG FOR MIND IN BRIGHTON AND HOVE
Fuzzbox Promotions organised an event at the Green Door Store in Brighton on Tuesday 16th January, featuring My-Hi, Hake and Jellyfish. All proceeds from this event will be going to Mind in Brighton and Hove.
Fuzzbox Promotions is a Brighton based promotions company created by students at BIMM Brighton. They aim to host a number of shows to raise money for charity.
www.facebook.com/fuzzboxpromotionsuk/
---
DUSTY STUDIO PRODUCTIONS ALL FUNKED UP FOR MIND IN BRIGHTON AND HOVE
Dusty Studio Productions were All Funked Up at the Green Door Store on 6th February 2018, with three refreshing bands performing a mix of classic funk and soul covers alongside their original content. All profits from this event and one following in April 2018 will be donated to Mind in Brighton and Hove. Find Dusty Studio Productions and their events on Facebook (www.facebook.com/DustyStudioProductions) and show your support for Mind in Brighton and Hove this Spring.
---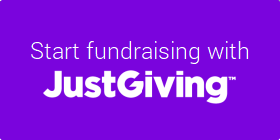 ---