Get involved with these upcoming events and fundraise for Mind in Brighton and Hove
---
STRONGER IN SONG
11th March 2018 at The Old Market, Hove
Every year Brighton Sings promotes a mass choir fundraising event and invites people to use their collective love for singing and their desire to make a difference to other people's lives, by raising money for a chosen charity. This year, their beneficiary will be Mind in Brighton and Hove.
Whether you want to be one of our singers or show your support by being in the audience, we will be delighted to have you with us in this thrilling and supportive experience that will exhilarate hearts, inspire minds and engender a love of communal singing to the benefit of the community.
We will be holding monthly workshops, dates below, so that those who want to sing can practise and learn the harmonies in a smaller group. No need to belong to a choir, everyone is welcome. From Mamas and Papas to David Bowie our ten songs are unashamedly happy.
Our Songs
Ten unapologetically cheerful and chirpy songs to sing us into Spring!
Three Little Birds / Don't Worry Be Happy (mash up) – Bob Marley / Bobby McFerrin
Something Inside So Strong – Labi Siffre
Make Your Own Kind of Music – Mamas and Papas
Happy – Pharrel Williams
Fill Your Heart – David Bowie
Don't Bring Me Down – Jeff Lynne: ELO 1979
Happy Talk! – Rodgers and Hammerstein
Here Comes the Sun – Harrison
Spread a Little Happiness – Ellis / Gray
Walking on Sunshine – Katrina and the Waves
Workshop dates
Monthly evening workshops will be held at the  BMECP centre between Brighton Station and London Road on the following dates:
Wednesday 10th January 2018 (an additional date in January is to be confirmed)
Tuesday 6th February 2018
Wednesday 7th March 2018
Fundraising Target
Brighton Sings hope to raise £10,000 for Mind in Brighton and Hove which will support the development of Mind's services in East Sussex. Funds raised by the 'Stronger in Song' event will help Mind in Brighton and Hove to support adults and young people to improve their emotional wellbeing through pop up Wellbeing Cafés and Wellbeing presentations to primary and secondary schools aimed at raising awareness and promoting good mental health.
Brighton Sings Contact Details
Website:          www.brightonsings.co.uk
Facebook:       www.facebook.com/BrightonSingsUK/
Twitter:            twitter.com/BrightonSingsUK
Meetup:           www.meetup.com/Brighton-Sings-UK/
YouTube:        BrightonsingsUK
Instagram:       BrightonsingsUK
---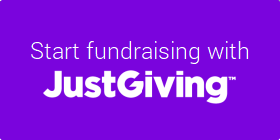 ---